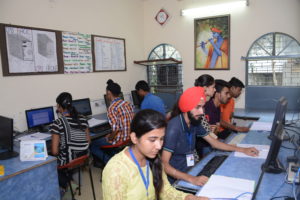 Computer Basic & DTP: Introducing computer education early lays the foundation for many careers. Computer plays a significant role in one's personal and professional development and is one of the indispensable skill. Saksham Bharti is providing training in Tally, Animation and DTP etc.[expand title="Read More"]It also runs courses in association with MSME (Ministry of Micro Small & Medium Enterprises) Govt. of India. Sakaham Bharti has trained more than 2500 students in the past few years.[/expand]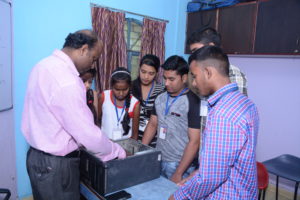 Computer Hardware: Considering the  ever increasing demand  of computers in all most all  walks of life,  training in Computer hardware opens up newer career opportunities for the people,  Saksham Bharti is running two Computer Hardware Training  Centers at Raghubir Nagar and Vikas Nagar.[expand title="Read More"]Saksham Bharti has trained almost 500 students in Computer Hardware.[/expand]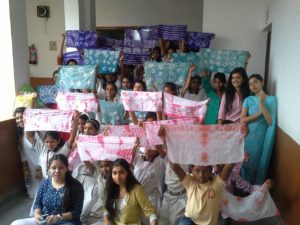 Beauty culture training: Saksham Bharti trains young girls in beauty culture also. Considering the demand of the day when females from all walks of life, from startas visit beauty saloons and spend some part of their income on beauty culture. [expand title="Read More"]Saksham Bharti found that for girls it is a very useful skill as with this they will meet their and their family's  requirements and will also be able to earn without much of investment and with flexi timings.[/expand]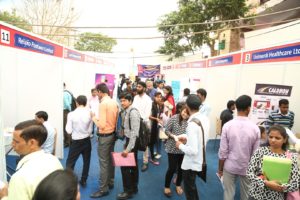 Job placement: Saksham Bharti organizes job fairs on regular basis to provide suitable jobs from various companies during the year and one mega annual Job Fair namely "Swami Vivekanand Aajeevika Mahotsav". Its third annual Job Fair was held on 8th of March – 2016. [expand title="Read More"]It arranges jobs in Computer operations, Retail Sales, accounts, Field Boys, Office Assistants etc.  There are about 40 companies from different segments which employ job seekers from junior to middle level positions.[/expand]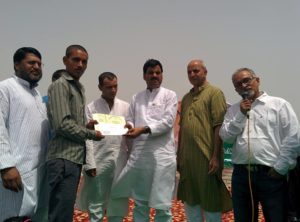 Scholarship: Saksham Bharti awards Scholarship to the students on need cum merit basis therefore motivating the others to aim for it.  Scholarship of Rs. 500/- each were given to 60 school students in the Drawing Competition held in 2016. Saksham Bharti also gives scholarship for higher education on need cum merits basis for a sum of Rs.2500 /- per student. In 2016, 20 Students were given higher education scholarship. Many have gained from this platform and achieved higher goals to bring about a positive change in their lives.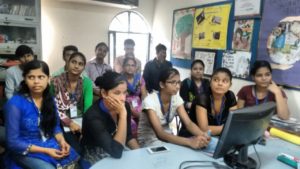 Pre admission Counseling: Saksham Bharti imparts pre-admission counselling to the students of class IX, X, XI & XII which include the information about available courses and how to get admission in the same. Saksham Bharti invites professionals who share  their experiences on  some unknown courses, wherein admissions are comparatively easier and job prospects are high.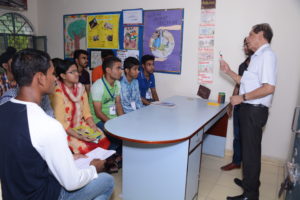 Personality development: Saksham Bharti is trying to create office-ready professionals by training them in soft skills, spoken English and personality development.  Workshops on the same are conducted on regular basis with school students to improve their communication skills, personal habits, human relations, leadership qualities and building confidence etc.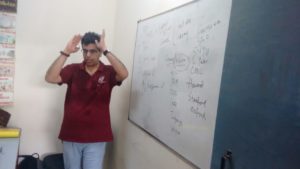 English Speaking: English has become such an important language that for any job or vocation, English is indispensable. Saksham Bharti found that its students do need support in English even to pass their school education.  Saksham Bharti conducts English Speaking and English grammar classes for students, house wives and senior citizens. Saksham Bharti also conducts Spoken English Courses with CSR Initiative of Times of India in its "Teach India Program".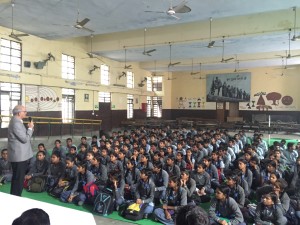 Career Counseling: Which career to choose is always a problem particularly for those who are first generation school goers. There is no doubt that career counselling sessions help the students to know the pros and cons of the different streams and the career path it offers, it also helps them in making informed choices and choosing a field that is in tune with their skills and their job expectations. Thus, with the help of career counselling, most of the students choose the right career path, which ultimately helps them to get their desired job.  Saksham Bharti holds career counseling sessions with schools, it conducts sessions concerning career in Accounts, CA, Law, Teaching, Engineering, Armed forces and Delhi Police etc.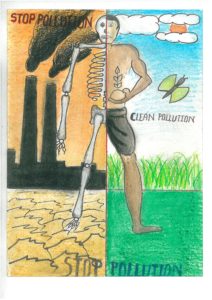 Drawing Competition:  Drawing competitions are a great way to stimulate a child's imaginative skill, creativity as well as a competitive spirit to win. The objective for organizing such competitions is not only to develop creative talents of the children but also to enable them to gain from meaningful and varied interaction on various   social awareness topics like health and hygiene, Swach Abhiyan and other social issues. Since 2000 Saksham Bharti  is  organizing drawing competitions.  It started with one center at Tagore Garden and now it conducts competition at 17 Centers, in Delhi and NCR Region. More than 6000 children participate in the annual Competitions. The drawing  in the brochure is made by a student in 2016 Drawing Competition.
Legal Awareness Workshop: Saksham Bharti on regular intervals organize Legal Awareness Workshop to introduce and explain the Rule of Law. How Law methodizes the systems and how without Law there would be chaos and rivalry between social groups. During these workshops, safety and security of women remains in special focus, existing biases against women and the reasons for rise in crimes against women and how the awareness about women related laws can help in creating a safe environment for all. In last workshop, a reference containing the recent amendments in Rape Laws was distributed for the record and information of the participants. These workshops develop ability to understand the Law, to draw conclusions and take action.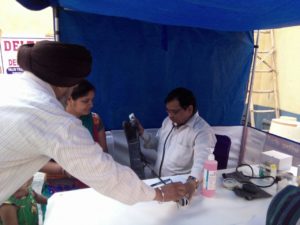 Medical camps: Saksham Bharti organizes medical camps on regular intervals .Doctors are invited to conduct dental checkup , eye checkup camps and various other health camps, where needy are examined and the requisite medicines given. If needed they are referred for free specialized treatment too.  Special talks and workshops are conducted regarding nutritious diet and menstrual hygiene delivered by experts.